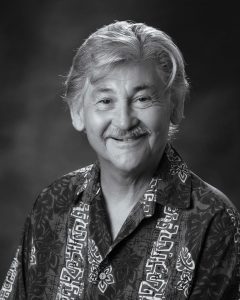 Don Priest
Founding Board Member and Chair
Don Priest is a professor emeritus from the Department of Media Communication & Journalism at Fresno State, where he taught audio and video production for 25 years and was recently inducted to the MCJ Department's Hall of Fame.
He also devoted a good portion of those years to the campus radio station, 90.7 KFSR, serving in every prominent role from on-air host, to Blues Music Director, to General Manager. It was under his leadership that the station made the successful transition from a campus only operation to a 24×7, community-supported, non-profit that offers a wide range of music and community affairs.
In addition, Don was a key player in the creation of CMAC (Community Media Access Collaborative) the non-profit organization the provides training and production equipment to community members seeking to tell their own stories.
Since his retirement in 2011, Don has resumed the pursuit of his life-long ambition of playing music. He currently works as a percussionist in the Irish Band, Celtic Alchemy, and has a weekly volunteer gig as a drummer in a County band that performs at a local Senior Center.
Don is also an accomplished writer/photographer whose work has appeared in both local and national publications.
Don Fischer
Founding Board Member and Vice Chair
Don was part of Fresno's top-rated morning show, Dean & Don's Breakfast Club between 1980 and 1993 on KKDJ, KCLQ and Y-94. He was program director of KZOZ in San Luis Obispo. He moved on to KNAC in Long Beach before returning to the Central Valley where he had been stationed in the U.S. Air Force.
He is a graduate of Fresno State with a B. A. in English and while attending Cuesta College was editor of the literary magazine "Sideshow, later attending Cal Poly, San Luis Obispo where he served as editor of the literary magazine "Hindenburg." He also co-founded and edited the San Luis Obispo "Musicians Directory" magazine.
He has served as the Dean's appointee on the CSUF Broadcast Policy Board and has been a board member of the William Saroyan Society, The Fresno Free College Foundation and a founding board member of Fresno Filmworks.
He currently hosts "The Tiki Lounge Happy Hour" which airs on terrestrial radio stations KFSR in Fresno and KPCR in Santa Cruz and streams worldwide at kfsr.or, kpcr.org, humboldt101.com, loungekingradio.com and 1033wwro.com. More information is available at tikihappyhour.com.
Ray Settle
Founding Board Member and Treasurer
Ray is known around this area as the 'go to" sound engineer and has lent his talents to events like the Rogue Festival, Sudz in the City, and The Fresno Blues Festival, in addition to providing sound assistance to many local clubs and the Tower Theater.
Since 1998 Ray has been in charge of the day to day operations of Maximus Media, one of the largest audio and video production facilities between Los Angeles and San Francisco. Through Maximus, he has had the honor to work for the President of Mexico, two U.S. Presidents and two poet laureates of the United States.
Debi Ruud
Founding Board Member and Secretary
Debi Ruud earned her degree in music from Fresno State in 1998. Not only has Debi been teaching privately for 25 years, she has also been singing professionally in top 40, rock, jazz and R & B bands, numerous churches, recording projects, jingles, commercials and special events in the Central Valley for over 35 years.
She has been involved with the Good Company players and several other theater companies in Fresno. She has recorded four albums and is getting ready to release her fifth. She is known for her 5-year run of being one of the Valleys American Idol "vocal coach's" on FOX 26.
Now serving two locations, Debi is the founder, owner of the Valleys largest privately owned music school of its' kind, Fresno Music Academy & Arts. She also is the founder and director of Fresno's only Rock-n-Roll Choir, Hearts in Fire, which has over 50 members and is in its 8th year of celebrating the joy of music!
Debi has many other creative endeavors including a weekly podcast called "Dancing with Skeletons" with her partner in crime, Liz Stoeckel, writing a book, practicing yoga, running and even a little tap dancing.
She is also an active member of the Cultural Arts Rotary club and sits on the board of the Valley Music Hall of Fame.
Beverly Greene
Board Member
Beverly Greene, AKA BabyBee, launched her musical journey by taking drum lessons at age 12. Inspired by her idol Buddy Miles, she set out to find a place for herself in the male dominated drum world. Her years of practice and persistence led to her first professional gig as the drummer in the Warren "Dr. Feelgood" Milton Band. That experience led to receiving gig offers from some of the of the top local Blues players. Then for seven years she co-hosted the legendary Monday Night Blues Jam at Zapp's Park in Fresno, along with bandmates Johnny Johnson and Randy Crowley.
Playing drums behind so many great artists afforded her the opportunity to watch other performers at work and learn how to really entertain an audience, which then enabled her to transform from drummer to center stage. She is now a consummate entertainer and rarely leaves the stage without an encore.
Over the years she has performed at more than 100 festivals across the country, including the Dusk 'Till Dawn Blues Festival in Rentiesville, Oklahoma; The King Biscuit Blues Festival in West Helena, Arkansas; and the Hayward/Russell City Blues Festival in Hayward, CA. She has also performed at all the top clubs and halls throughout the entire West Coast and has had multiple performances at Yoshi's Jazz House in Oakland, Ca. In addition, she is a member of The Oakland Blues Divas, a well-seasoned group of female Blues and R&B singers
BabyBee, also known as Queen of Central Valley Blues, is a true original who brings her own brand of Blues and R & B to the stage.
Fred Martinez
Board Member
The retired fire fighter with a burning passion for music, Fred has been involved in the local music scene since the 1980's when he performed with various bands in classic local venues like The Wild Blue Yonder, The Star Palace and The Olympic Tavern.
After a brief stint in managing, Fred decided to take the plunge and open his own music venue. "Club Fred" opened on December 25, 1989 and was a successful music venue that prided itself in hosting an eclectic mix of talent, ranging from blues, reggae, folk, ethnic, rock, punk, psychobilly, and more.
Janice Fleming
Board Member
Janice is a Fresno native and graduate of CSU Fresno. She retired as a Strings Specialist from Fresno Unified after having taught Orchestra for many years and is currently a coach and clinician in the schools and an adjudicator at Orchestra Festivals.
A long-time and current member of the Fresno Philharmonic, Janice is also a free-lance violinist and violist. She has performed with Itzhak Perlman, Renée Fleming, Plácido Domingo, Andrea Bocelli, Audra McDonald, Dizzy Gillespie, Henry Mancini, Natalie Cole, Roger Daltrey and The Who, Red Skelton, Rod Stewart, Johnny Mathis, Smokey Robinson, Stevie Wonder, and many other music legends over the years.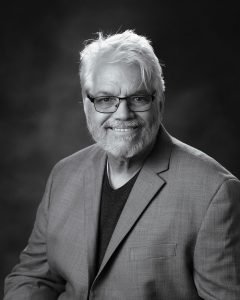 John Alden
Board Member
John Alden has been a resident of Fresno for most of his life, having lived for a short stint in Los Angeles, he has been back to the central valley since 2001. His work as a photographer and graphic artist for his company, JA Photography, has carried him extensively throughout California. John has been a board member of several local creative groups, most recently with Fresno Film Works. He became a part of Fresno Music Academy & Arts in 2014 (formerly The Voice Shop) and has been the managing director since, overseeing its growth and community outreach. He is also a musician and an artist.
Elizabeth Stoeckel
Board Member
Elizabeth Stoeckel has lived in the Fresno/Clovis area for most of her life. She is a theatre performer, director, and teacher. She has performed in shows for several theatre companies in The Valley, including Good Company Players, Theatre J'Nerique, and Center Stage, Clovis. Some of her favorite roles include M'Lynn in "Steel Magnolias" (Center Stage), Truvy in "Steel Magnolias" for Good Company Players (GCP), Margot in "Dial M For Murder" (GCP), Chris Gorman in "Rumors" (GCP), Mrs. Parker in "A Christmas Story" (GCP), Mother in "Best Christmas Pageant Ever" and Ruth Condomine in "Blithe Spirit" (GCP). She's also directed shows at GCP, Children's Musical Theatre Works, and the Junior Company (GCP). Elizabeth works with kids with special needs and teaches Theatre in public schools around The Valley. The most important roles Elizabeth has had is being "Mom" to her kids, "Wife" to husband Tom, and "Nonna" to the light of her life; her grandson, Wilder.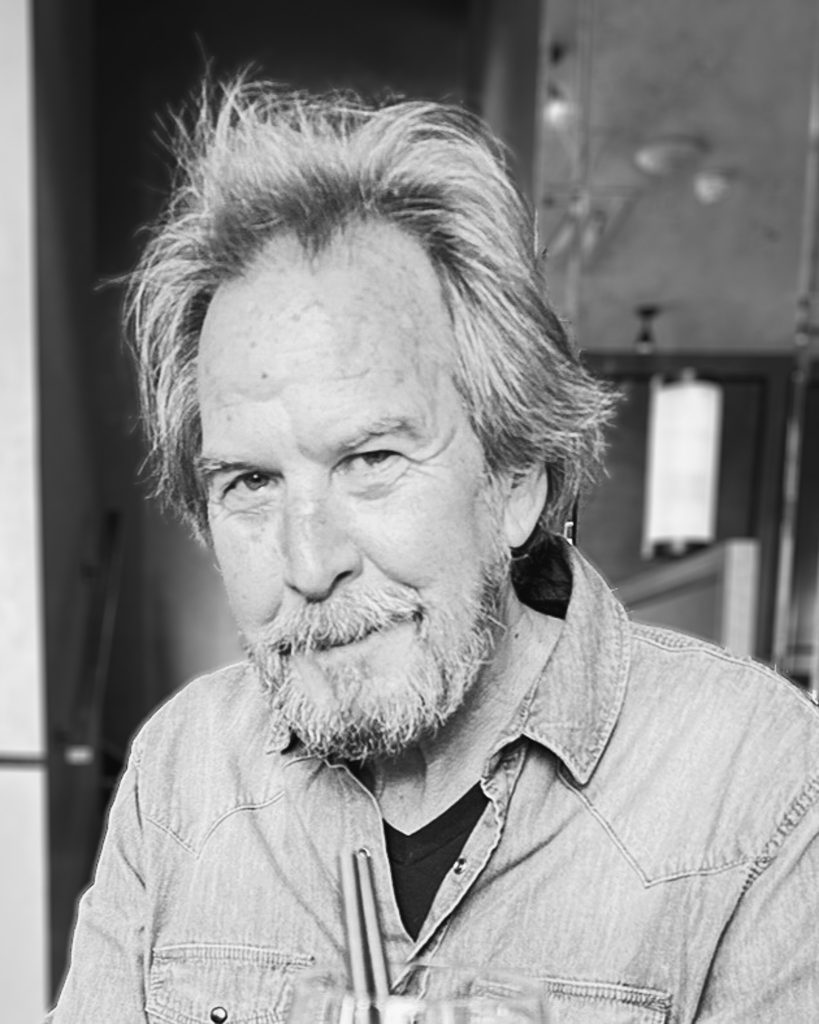 John Shafer
Board Member
John Shafer began his musical journey at age eleven by taking drum lessons from Ethel Starr at her academy, Starr House of Music, where he became the House Drummer wherein he was schooled in a broad reach of styles including traditional jazz, rock, Latin, polka and popular music of the 20th century all while under the tutelage of noted Fresno drummer, Art Tyler.
Through six decades, John has been associated with a long list of Fresno's better-known songwriters and bands and his breath of work includes stage, recording, touring, theatre, symphony, television, and teaching.
 He credits his much varied and busy schedule to a simple willingness to say yes when the opportunity presents itself.